Come sit a spell-$1.00 headboard bench
http://thewhimsicalprincess.blogspot.com/2011/06/come-sit-spell-100-headboard-bench.html
Prince charming and I have this agreement.  I come up the crazy scheme's and he implements them and makes them even better!  I picked up a headboard for free.  Of course he totally rolled his eye's at me and gave me, "the what the heck are you going to do with that ugly old thing?"  My plan was to make it into a really cute bench.  I was going to make it all by myself but I just am not as good at making things that actually need to have support, and he makes it way fancier than I would have so it works out for the best.
Sorry I don't have a before I was too excited to do this one.  Just trust me it was boring and ugly.
This adorable headboard bench cost $1.00 to make which was for the oops paint.  How can you goof up black paint?
I don't know but bonus for me!  I sprayed it using my low pressure gun which ROCKS!!!
I need to figure out a new coffee table the wicker works ok but not as cute as it could be. 
These are the parts that make up the bench with some scrap 2 X 4's that you can't see.  Show your Prince Charming maybe he can make it for you!
Sorry I don't have a tutorial but Prince Charming was just on a roll so I just stand back and let the master work. Don't tell him I said that he will get a big head!
Here's is a shout out to my Prince Charming, "Babe you are so awesome, thank you for making my crazy dreams a reality!" 
Sorry was that a little too sweet?  We are the Princess and Prince Charming what did you expect?
I linking up to these fun parties: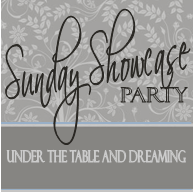 Yay this fun project was featured!!!